IAUA Annual Meeting in Conjunction with the AUA
May 15-18, 2020
Washington, DC
Friday, May 15, 2020

Washington, DC
Meeting Room – 206  at the Walter E. Washington Convention Center
IAUA 2020 Program Co-Chairs


Ajay Nehra, MD
Ranjith Ramasamy, MD

Alok Shrivastava, MD
More Information Coming Soon!
Deadline is January 31, 2020, at 5:00pm EST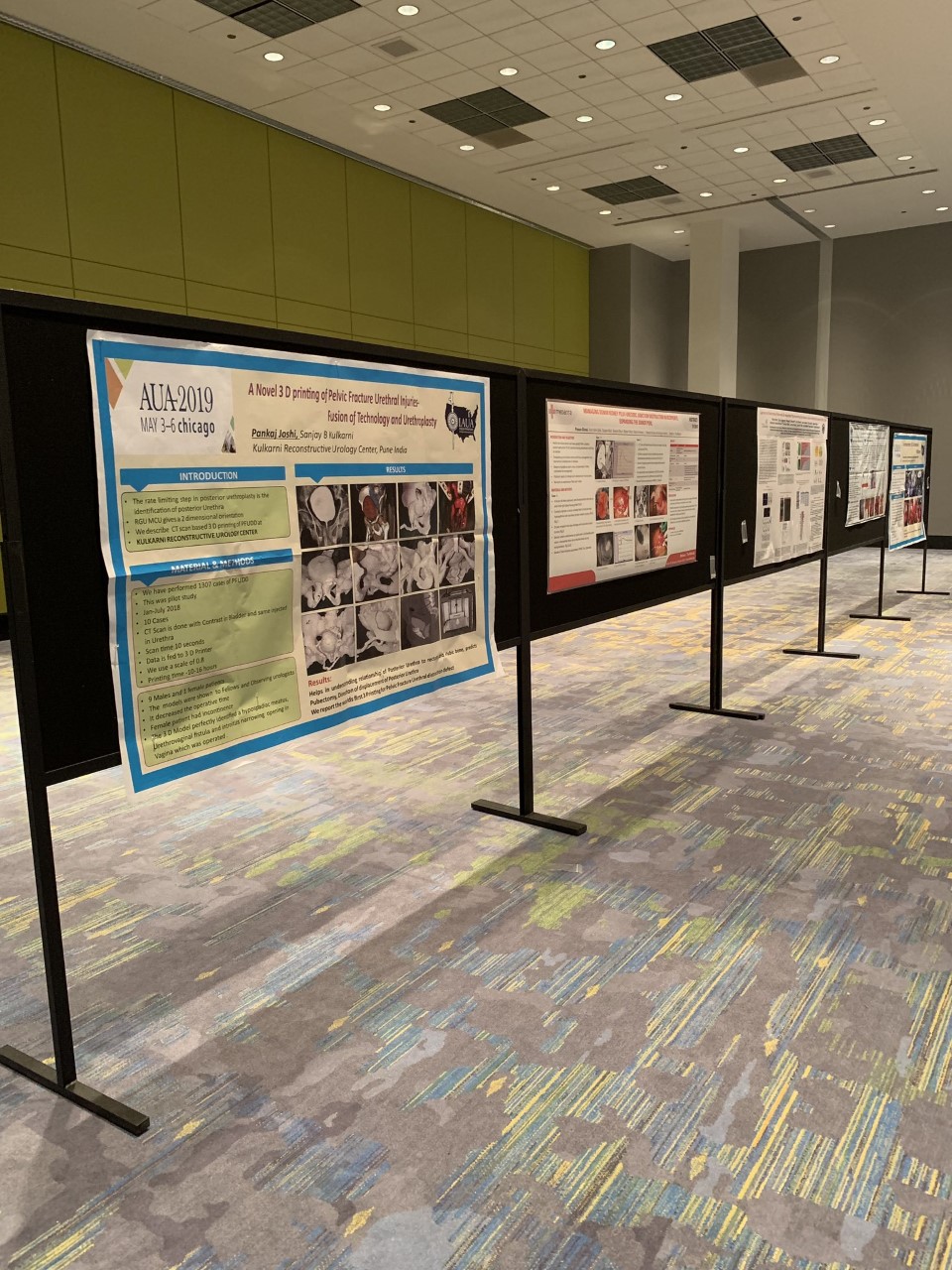 7:00 am – 8:00 am
Continental Breakfast, Poster Presentations
7:55 am – 8:00 am
Introduction and Welcome
8:00 am – 8:20 am
Debate: Should Use of Ultra-Mini PCNL for 2cm Lower Pole Renal Stone be Routine?
Moderator: Hemendra Shah, Pro: Janek Desai, Con: Pankaj Maheshwari
8:20 am – 8:40 am
Debate: Testosterone Therapy Can be Given in Men with of History of Cardiovascular Disease?
Moderator: Puneet Sindhwani, Pro: Mohit Khera, Con: Ajay Nangia
8:40 am – 9:00 am
Debate: Should Focal Therapy be offered for High Grade Prostate Cancer?
Moderator: Abhinav Sidana, Pro: Dipen Parekh, Con: Prasanna Sooriakumaran
9:00 am – 9:20 am
Debate: Surgical Extirpation is Necessary for Complex Renal Cyst?
Moderator: Thenu Chandrasekhar, Pro: Monish Aron, Con: Madhu Koya
9:20 am – 9:40 am
Debate: Re-TURBT with Blue Light is Critical for Cancer Control?
Moderator: Sanoj Punnen, Pro: Chad Ritch, Con: Abhishek Srivastana
9:40 am – 10:00 am
Lessons Learned in Exstrophy Surgery: Partnership Between India and USA
Moderator: Sameer Mittal, Pro: Aseem Shukla, Con: Rakesh Joshi

10:00 am – 10:15 am

BREAK

10:15 am – 10:35 am
Debate: We Should Use HbA1c Cut-Offs for Selecting Men Undergoing Penile Prosthesis?
Moderator: Premal Patel, Pro: Wayne Hellstrom, Con: Jay Simhan
10:35 am – 11:05 am
Expert Discussion: Surgical Management of LUTS in Men with Prostate Size Greater Than 40 grams
Moderator: Nishant D. Patel, Speaker: Ramgopal Satyanarayana, Speaker: Akhil Das, Speaker: Mihir Desai
11:05 am – 11:15 am
Chakrobortty Fellows Podium Presentations
Presenters: Girdhar Singh Bora and Kashish Khanna
11:15 am – 11:25 am
USI President Lecture
11:25 am – 11:45 am
Debate: We should Offer Prophylaxis for Recurrent Uncomplicated Urinary Tract Infections in Women
Moderator: Rena Malik, Pro: Jennifer Anger, Con: Toby Chai
11:45 am – 12:00 pm
Updates to the AUA/SUFU Guidelines for Non-Neurogenic Overactive Bladder
Moderator: Kathrine Amin, Speaker: Sandip Vasavada

12:00 pm -1:00 pm

Industry Sponsored Lunch

1:00 pm – 1:30 pm

IAUA Business Meeting
2020 MEETING SPONSORSHIPS
Interested in sponsoring the IAUA 2020 Annual Meeting?  Download the Partnership Prospectus by clicking the image below or contact Denise Castetter at denise@veritasmeetingsolutions.com.