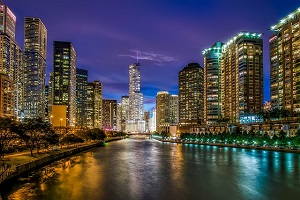 IAUA Annual Meeting in Conjunction with the AUA
May 3, 2019
McCormick Place, Room S105
Chicago, IL
IAUA BANQUET
BACK BY POPULAR DEMAND!
Saturday, May 4th at 6:00 PM
Gaylord
100 E. Walton Street
Chicago, IL 60611

Members with active membership status receive a complimentary ticket to the banquet.  If your membership dues are currently past due, you can pay your membership dues while registering for the meeting.   
Tickets for non-members, spouses, and guests are $25.00 per person.
| | |
| --- | --- |
| Time | Activity |
| 6:00pm to 7:00 pm | Welcome and Networking Reception with premium cocktails |
| 7:00pm to 8:00pm | Educational Presentation – sponsored by Legally Mine |
| 8:00pm | Dinner followed by Live music performance from Geetanjali Musical Group led by Dr. Amit Chakrabarty |
On behalf of The Indian American Urological Association (IAUA) we invite you to attend the Annual Meeting of the IAUA taking place on Friday, May 3rd from 7:00 a.m.-1:30 p.m. at McCormick Place in conjunction with the AUA annual meeting in Chicago.
The mission of the IAUA is to provide education and surgical training through fellowship locally and internationally, thereby enhancing the urological care provided to patients. The IAUA funds 2 research scholars each year through our Das and Kedia endowments, and both recipients will present their work at this meeting. In addition, we sponsor 2 urologists-in-training from India each year through the Chakrobortty fellowship, who spend 4 weeks at a U.S. teaching institution and attend the AUA annual meeting. More information is available on our website.
Our program co-chairs, Dr. Ajay Singla and Dr. Alok Shrivastava have organized a robust educational meeting you won't want to miss! The program format will include state-of-the-art talks, point-counterpoint discussions and debates on current and controversial topics, presented by nationally and internationally recognized speakers. Program confirmed highlights include:
Hypogonadism After Prostate Cancer Treatment: Dr. Mohit Khera (Baylor College of Medicine)
Robotics for Reconstructive Urology and Beyond: Dr. Daniel Eun (Temple)
Management of Complex Urethral Strictures: Dr. Deepak Dubey (Manipal Institute)
Watchful Waiting for Localized Upper Tract Urothelial Cancer: Dr. Jay Raman (Penn State)
Recurrent Prostate Cancer: Advances in Imaging: Dr. Samir Taneja (NYU)
USI Update: Evolution of Mini Perc in the Management of Nephrolithiasis in India: Dr. Madhu S. Agrawal (President, Urological Society of India)
Recurrent Prostate Cancer: New Drugs: Dr. Akshay Bhandari (Mount Sinai)
Standard of Care: Robotic Radical Cystectomy: Dr. Khurshid Guru (Roswell Park)
Blue Light Cystoscopy for Diagnosis of Bladder Cancer: Dr.Badrinath Konety; (University of Minnesota)
Current Management of Peyronie's Disease: Dr.Lawrence Hakim (CCF)
Disposable Ureteroscope: A Cost-Effective Approach: Dr. Sri Sivalingam (CC Hilcrest)
BPH New Technologies: Jaspreet Sandhu (Memorial Sloan Kettering)
On Saturday, May 4th we are Bringing the Banquet Back! Come celebrate with the IAUA for an evening of great food, great friends and great fun as we enjoy dinner, live music and dancing at the Gaylord in Chicago. For registration information visit the IAUA website.  You won't want to miss it! For questions call Sue O'Sullivan at the IAUA office 847-752-5355.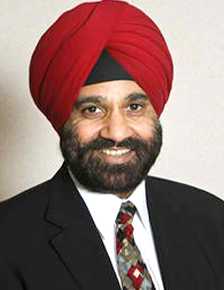 Inderjit Singh, MD
President, IAUA
Woodbridge, VA
Submit your abstract for the IAUA Meeting at Chicago AUA 2019!
Deadline is March 29, 2019, at 5:00pm EST
7:00 am – 8:00 am
Continental Breakfast, Poster Viewing in Exhibit Hall
7:55 am – 8:00 am
Introduction and Welcome
8:00 am – 10:10 am
Session 1: Bread and Butter Urology
8:00 am
Disposable Ureteroscope: Is this the Cost-Effective Approach?
Sir Sivalingam (CC Hilcrest)
8:15 am
Management of Complex Urethral Strictures
Deepak Dubey (Manipal Institute)
8:30 am
BPH: New Technologies
Jaspreet Sandhu (Memorial Sloan Kettering)
8:45 am
Current Management of Peyronie's Disease
Lawrence Hakim (CCF)
9:00 am
Questions and Answers
9:05 am
TBD
9:15 am
USI Update: Evolution of Mini Perc in the Management of Nephrolithiasis in India
Madhu S. Agrawal (President, Urological Society of India)
9:30 am
Hypogonadism After Prostate Cancer Treatment
Mohit Khera (Baylor College of Medicine)
9:45 am
Robotics for Reconstructive Urology and Beyond
Daniel Eun (Temple)
10:00 am
Select Poster Presentations (5 posters – 3 mins each)
10:15 am -10:35am
BREAK
10:35 am -12:00 pm
Session 2: Urologic Oncology
10:35 am
Recurrent Prostate Cancer: Advances in Imaging
Samir Taneja (NYU)
10:50 am
Recurrent Prostate Cancer: New Drugs
Akshay Bhandari (Columbia University, Mount Sinai, Miami Beach)
11:05 am
Questions and Answers
11:10 am
Standard of Care: Robotic Radical Cystectomy
Khurshid Guru (Roswell Park)
11:25 am
Blue Light Cystoscopy for Diagnosis of Bladder Cancer
Badrinath Konety (University of Minnesota)
11:40 am
Watchful Waiting for Localized Upper Tract Urothelial Cancer
Jay Raman (Penn State)
11:55 am
Questions and Answers
12:00 pm -1:00 pm
Industry Sponsored Lunch
1:00 pm – 1:30 pm
IAUA Business Meeting