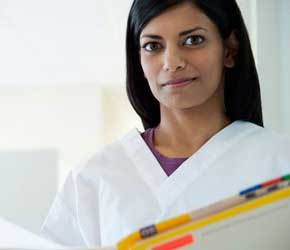 IAUA provides a forum and networking for urologists of Indian descent, to meet, share and foster professional and cultural advancement.
Annual membership with IAUA includes:
Scientific Meeting. An excellent scientific program is planned each year at the spring IAUA meeting held in conjunction with the American Urological Association's Annual Meeting (your input is welcome).
Network of Experts. Access to the IAUA website and members only section to network with other IAUA members and experts in urology.
Eligibility for three outstanding grants programs:

The AUA/IAUA Chakrobortty Fellowship Program
The IAUA/Sakti Das /Urology Care Foundation Research Award
The IAUA/Kailash Kedia/Urology Care Foundation Research Award

Career Advice. Have a question for an expert, but don't know who to ask? Send a message to us and we will do the research. Have a career related or practice question that needs an answer? Contact us. We are here to help you with any professional concerns you may have.
Discounted registration for the IAUA Annual Banquet
For questions or concerns please contact:
IAUA Member Services
c/o Veritas Meeting Solutions
Phone: 847-752-5355
Email: info@IAUAnet.org
President's Message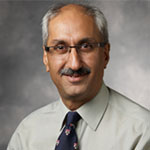 As I start my second year as your president, I wish to share my thoughts with you. Harcharan Singh Gill, MD The IAUA was founded many years ago as a social networking association by a relatively small group of urologists. From that humble beginning, it has grown to be a strong and large organization that is engaged in education and scholarly work. We hold our annual CME meeting at the AUA conference and invite leaders in the field to speak to our audience. The IAUA meeting's popularity has only further expanded, with robust attendance by IAUA and non-IAUA members alike. We also provide two scholarships (Chakrobortty Fellowships) every year to Indian urologists to spend six to eight weeks at teaching institutions in the US and who also attend the annual AUA conference. Two years ago, through individual and collective philanthropy, we sponsored and have established two Research Scholarships through the AUA Urology Care Foundation. These are the Anupam Ted Kedia and Sakti Das/IAUA scholarships.
With our growth and changing times, there have also inevitably come some challenges. The first is in membership expansion. Although the number of Indian urologists has grown significantly since the IAUA was created, our membership has not increased at a proportionately desirable rate. A large number of Indian urologists have not yet joined our organization. In addition, many of our members have retired or are close to retirement from their clinical practices. There has been a recent surge in the number of urologists of Indian heritage who were born in the US. As an organization, we have had difficulty in attracting this newer generation to join the IAUA. The reasons are complex and multifactorial. The first is perhaps a desire to identify as American, and not necessarily as Indian-American. The second reason is that there are an increasing number of competing subspecialty organizations which may appear more relevant to this group. Finally, the value of the IAUA as an organization, and the opportunities it has to offer, may not be readily apparent. This is where I hope that the IAUA Board and current membership can have an impact. One of our greatest strengths is in providing mentorship to the new generation. Members of the IAUA are in leadership positions in the community, academics and more broadly, the AUA; the organization therefore can serve as a powerful resource for young and upcoming urologists. Our prominence in leadership at the national AUA and regional sections of the AUA is the highest of any "minority" group. Without a doubt, Urology residents and newly trained graduates should be encouraged to take advantage of the opportunities and resources within the IAUA.
The second challenge is remaining fiscally stable. As we are all aware, funding from the pharmaceutical industry has declined, which was a major source of revenue for us to offset the cost of the CME meetings. Membership revenues are very small due to the nature of our lifetime memberships, compounded by the limited expansion in new membership. Fortunately, we have very modest overhead fees through the AUA, do not carry ongoing debts, and continue to have fully endowed scholarships. Although in 2017 we are financially secure, we must look into the future about becoming independent of pharma support, both for the CME meeting and for expansion of the scholarships for Indian urologists from rural parts of the country.
I therefore urge all current members to be diplomats of the IAUA and recruit new members. Approach any young or old urologist who you know is not a member and encourage them to join. Our website is an excellent resource that provides useful information about the organization. Secondly I want to ask each of you to consider making a voluntary donation to the organization. No amount is too small or too large. If you wish to set up an endowed fund for a program of your choice, please let me know. The IAUA is a registered non-profit organization. The mission of the organization is not only to provide education and surgical training through fellowship, but to represent all 600 Indian urologists practicing in the United States. Our mission further extends internationally, to enhance and provide urological care through educational and charitable work in not only India, but also Southeast Asia and the rest of the world. You can make your voluntary donation at any time of the year, which we can facilitate through the website. To our members approaching retirement, I encourage you especially to consider contributing to the IAUA as a way to leave your legacy in our specialty for the generations to come. To learn more about IAUA programs, membership, or to make a donation — call the IAUA office at 847-752-5355 or email info@iauanet.org.
Harcharan Singh Gill, MD
IAUA President